Other activities
1. International Conferences
MOSAIC- A" Human Centric Design" theme International Syposium.
Initiated in 2018 January, the theme human centric design was continued as the area of discussion in mosaic 2019. Various experts from India and abroad delivered lectures on the theme. Notable speakers were Ar.Juniya Ishigami from Japan, and Ar. Ajalendran from Srilanka.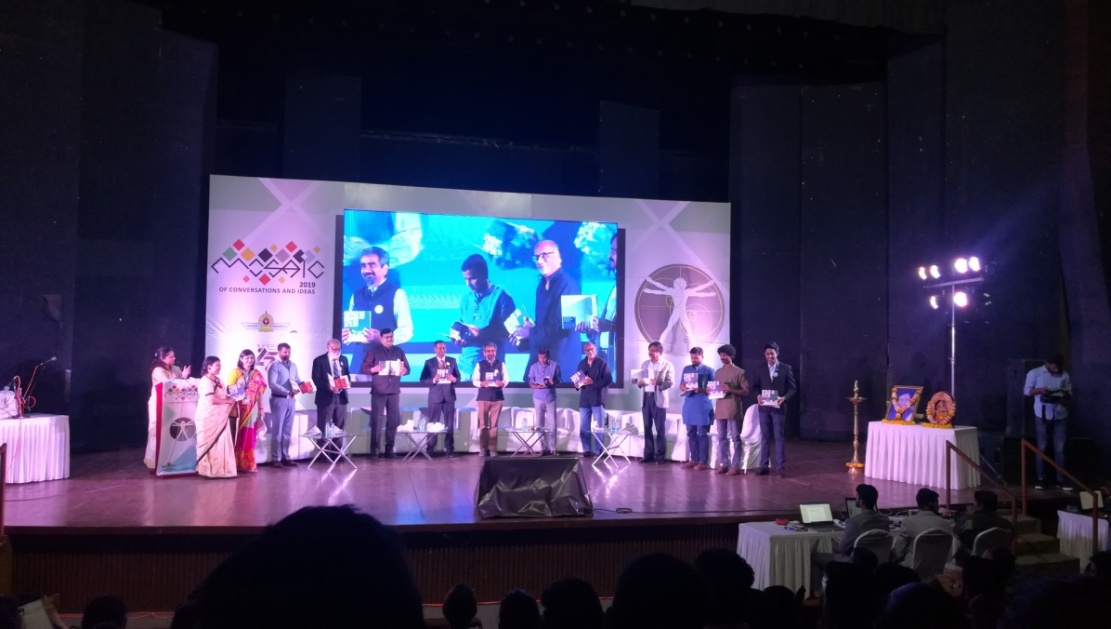 21st ICHH 2019
It focused on the theme of Innovating and Reflecting on Smart and Humane Habitats. It shall be organised by International Association for Humane Habitat (IAHH). It was hosted by Bharati Vidyapeeth College of Architecture, Belapur, Navi Mumbai and co-hosted by Chembur Turbhe Education Society's CTES College of Architecture, Chembur, Mumbai and Vivekanand Education Society's College of Architecture, Chembur, Mumbai. The Conference was held on December 2-3, 2019 at Gram Vikas Bhavan, Kharghar, Navi Mumbai, India. On December 4, 2019 the technical sessions, workshops and interactions were held simultaneously at the associated colleges in Navi Mumbai and Mumbai.
2. Workshops
a) Metal workshop for first yearites
A metal workshop was conducted by Prashant Wadalkar, Tushar Wadalkar and Mohan Shingane for the first year students where they were taken through the process of grinding and wielding metal and had to create an interesting abstract sculpture out of scrap metal. At the initial stages, they were briefed about the workshop and introduced to the site. Next day they collected resourceful waste metal from the dump yard and came up with abstract designs for their structures followed by metal cutting and welding in the following days.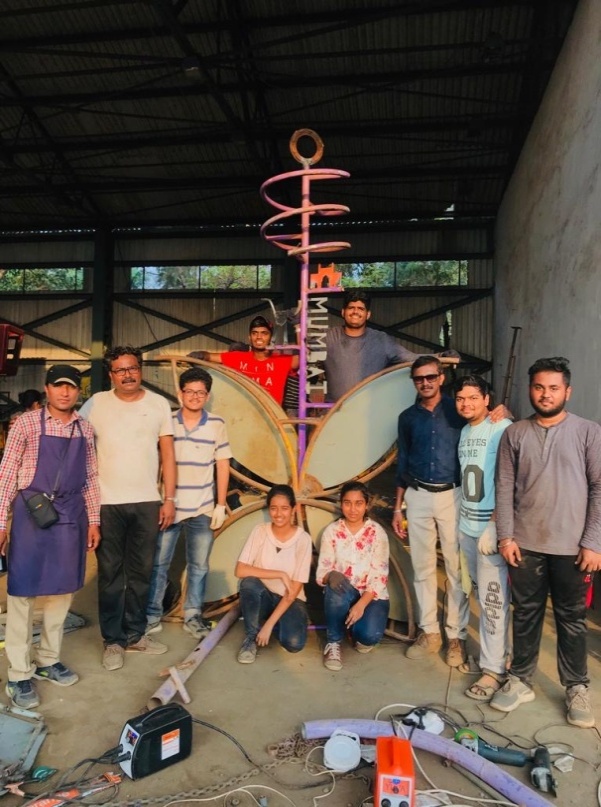 b) Documentation at Pune
Pune Workshop was conducted by KhushruIrani and Kamalika Bose in Cantonment area, which was intended for documenting streets, neighbouhoods, houses.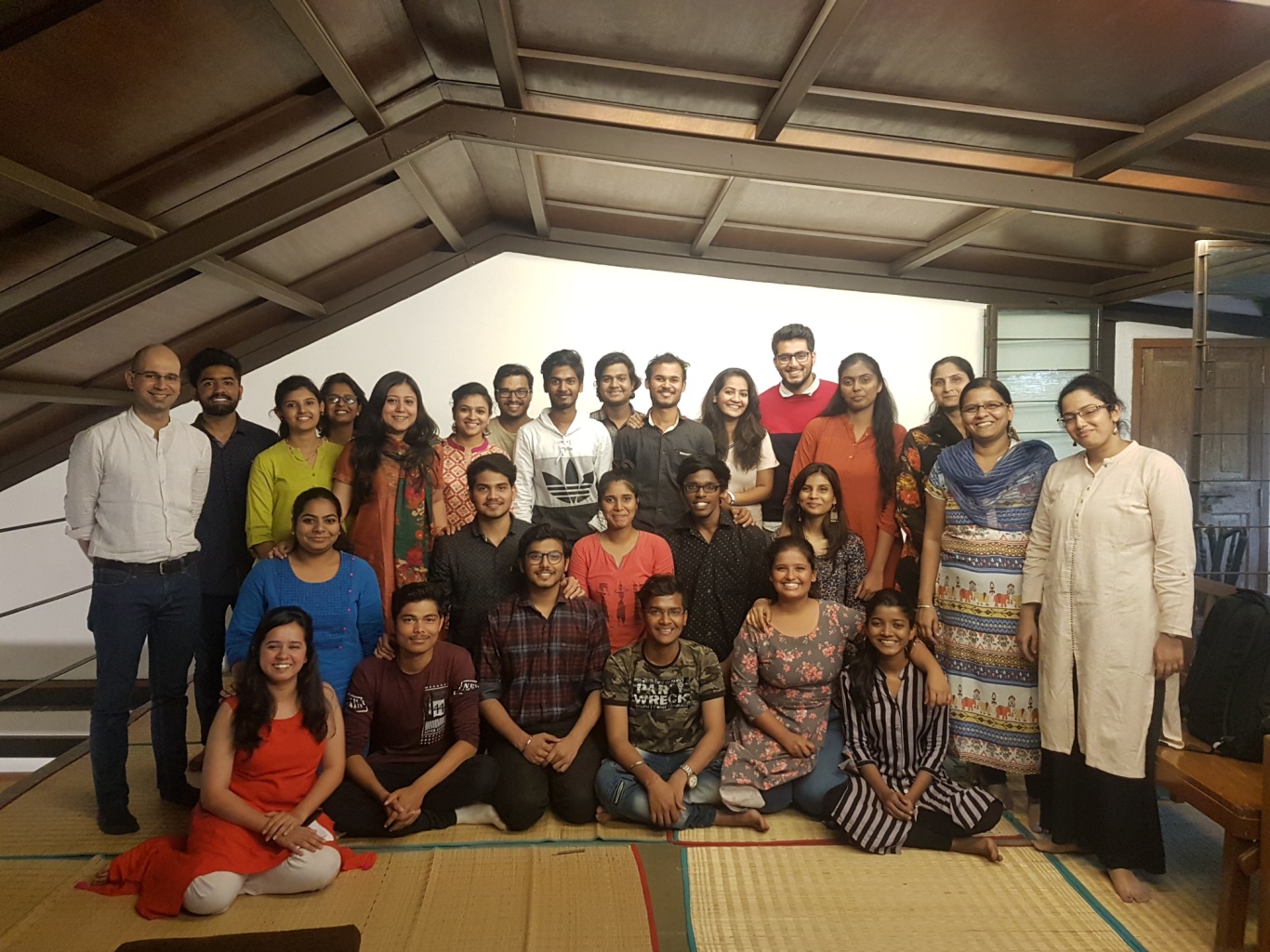 c) Brick Workshop:
Students were introduced to brick arches further installing arches and seating spaces in the campus.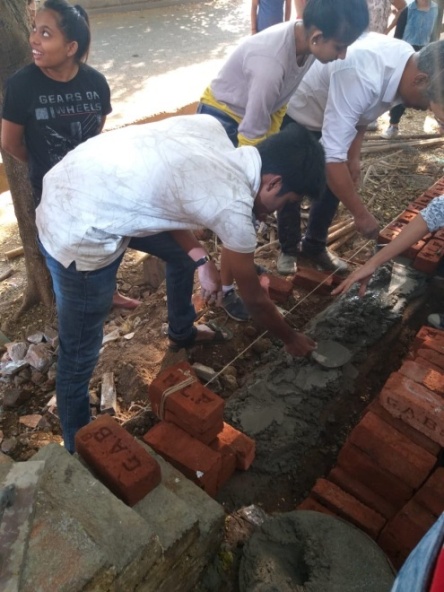 d) Mitti workshop:
Mitthi Workshop was based on the Indian art forms such as Lippan, Rogan, Copperbell making, Sanjhi, wood carving, Orissa patachitra, Madhubani.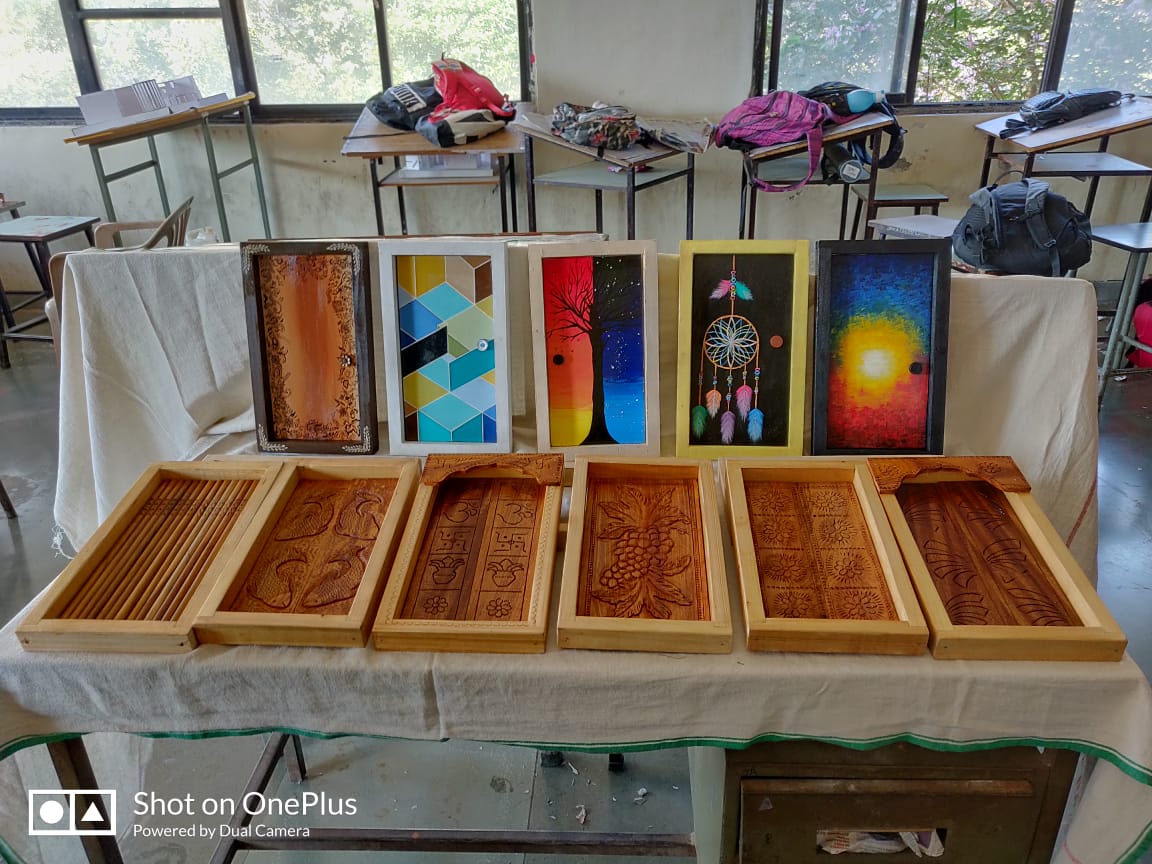 e) Leewardists :
A workshop on documenting and creating comics on the rural areas of Mumbai was conducted by Ar. Anuj Kale for the second year students.
f) Tensegrity Workshop:
Tensegrity workshop was conducted by Ar.Chetan Shivaprasad and Ar.Shreya Sen. Students were introduced to Biomimicry and tensegrity designs and further asked to learn and observe from nature. Tensile forms were modelled by soap films and stocking cloth. Tensegrity modules were made on a large scale for installations.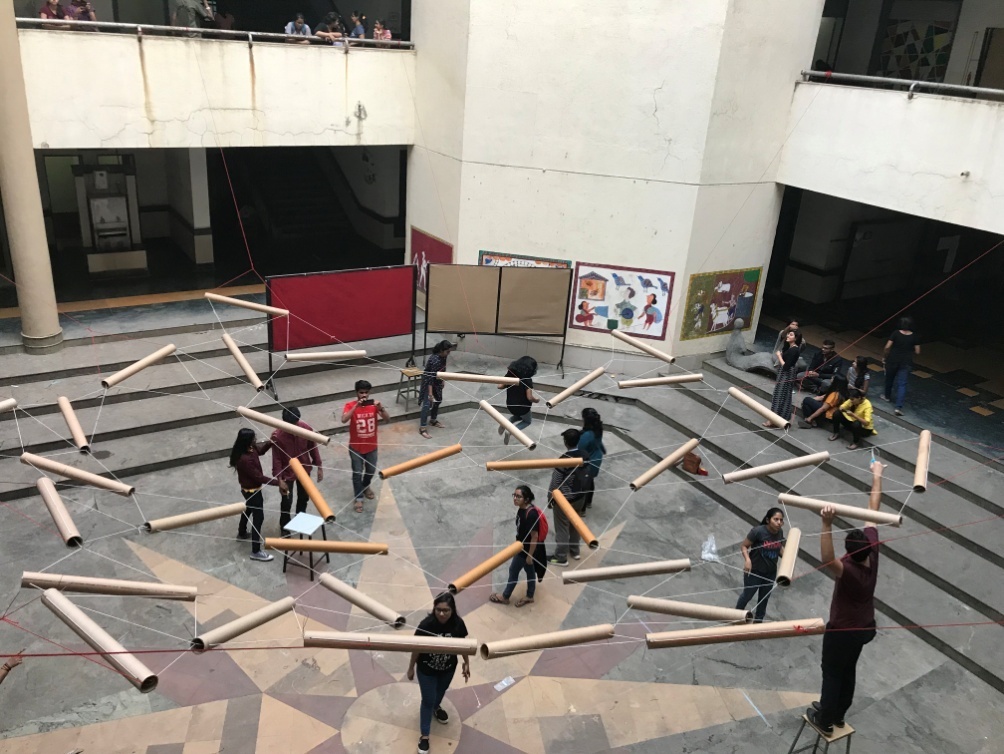 g) Indo-French Workshop
Indo-French workshop was held in Varanasi, Trivandrum and Kolkata for the year of 2018,2019 and 2020 consecutively . The main aim was to document the activities in the decided areas and propose suitable interventions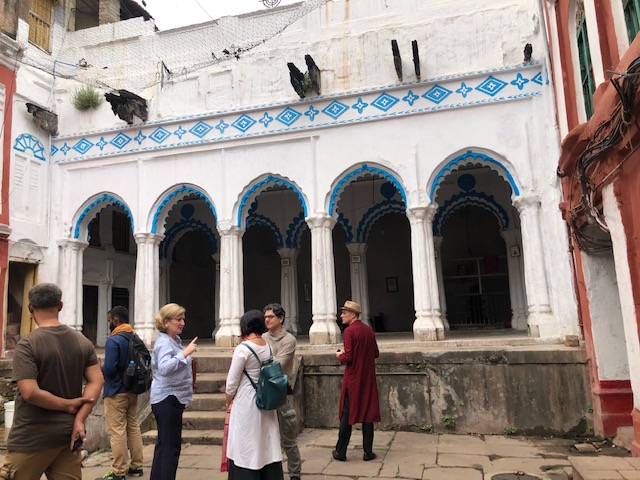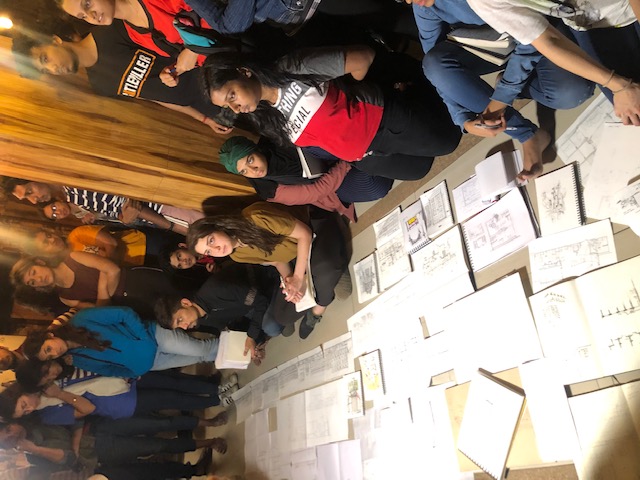 Extracurricular activities
Yoga day was celebrated enthusiastically by performing yoga by student, teaching and non-teaching faculties.
World Architecture Day was celebrated on 2nd October, Students were briefed about world architecture day by professor Kamakshi Vaidya which was followed by documentaries of Charles Correa and B V Doshi.
Sports- BVCOA Cricket team won 2nd place in inter college competition, BVCOA Kabbadi Team, BVCOA Football Team
Pinnacle (24th,26th,27th Dec 2018). Pinnacle is an architectural fest of our college which includes sports and cultural events, enhancing student social interaction.